Technology
It all starts with awesome technology. Our technology brands include SnapHire, as well as our groundbreaking integration hub, Talent App Store.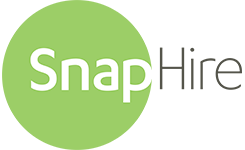 A market-leading ATS.
SnapHire is an award-winning web-based ATS (applicant tracking system) designed specifically for the corporate environment that lets you attract, evaluate and hire the very best people for your organisation.

But SnapHire is just the beginning.
Our Talent App Store platform solves the biggest HR technology challenge facing employers today - accessing and integrating new technologies into their existing rigid Integrated Talent Management systems. Often a slow, painful and expensive exercise.